A Twitter thread by Janelle Shane.
people sometimes wonder why i am like this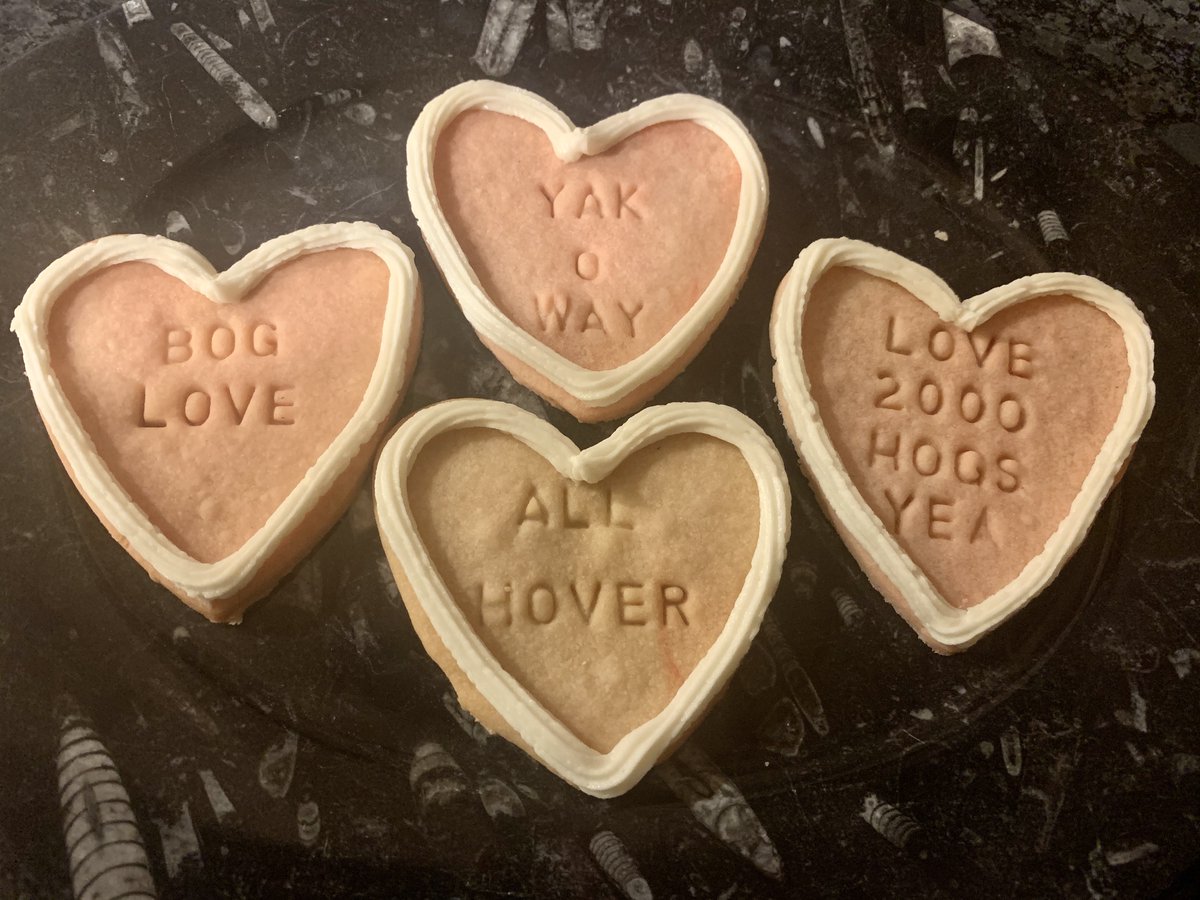 nothing says love like candy hearts written by a confused neural net
https://aiweirdness.com/post/170685749687/candy-heart-messages-written-by-a-neural-network …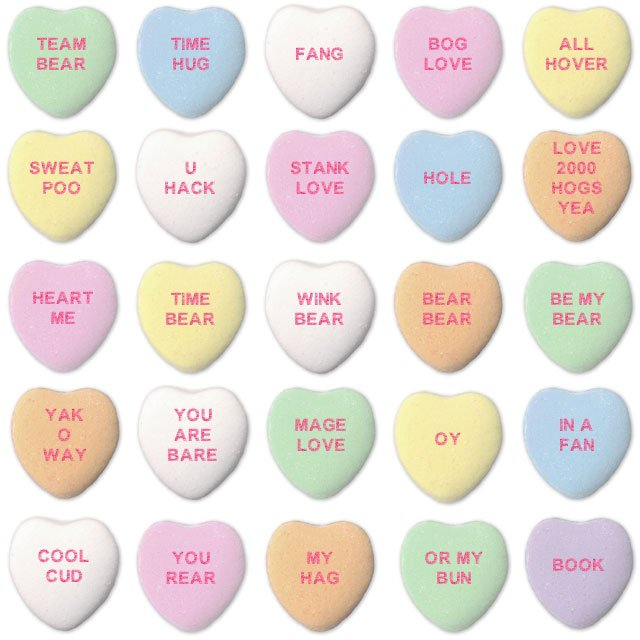 This particular neural net didn't have any prior training - all it knows about english is what was in the existing candy heart messages I gave it.

It has sort of figured out which letter combos might be possible, but uses them weirdly. https://aiweirdness.com/post/170820844947/more-candy-hearts-by-neural-network …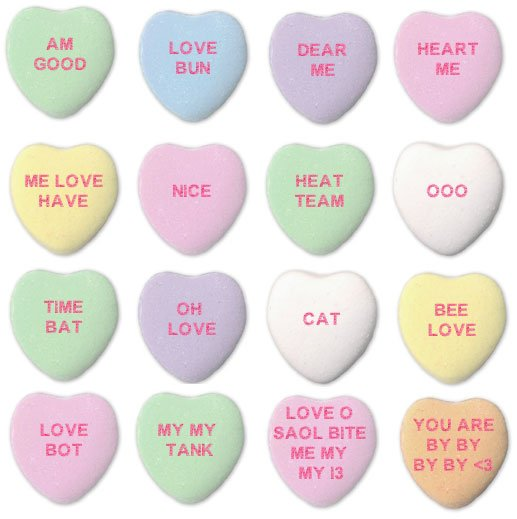 Some of the neural net candy hearts were HIGHLY questionable.

It didn't learn this from its training data - it just thought it might be pronounceable.

This is why neural net chatbots aren't generally used. Their chaos will get past your filters every time.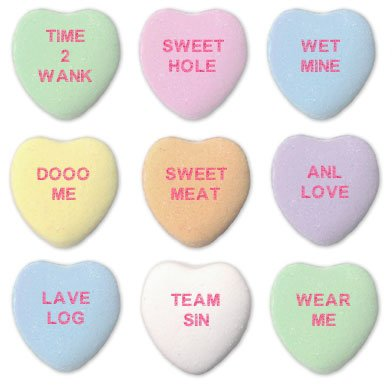 Another neural net's attempt to flirt (via pickup lines) is the title of my book "You Look Like a Thing and I Love You".

Which contains:
- bad flirting
- clueless algorithms
- clueless algorithms that outsmart their programmers
- terrible recipes
http://youlooklikeathing.com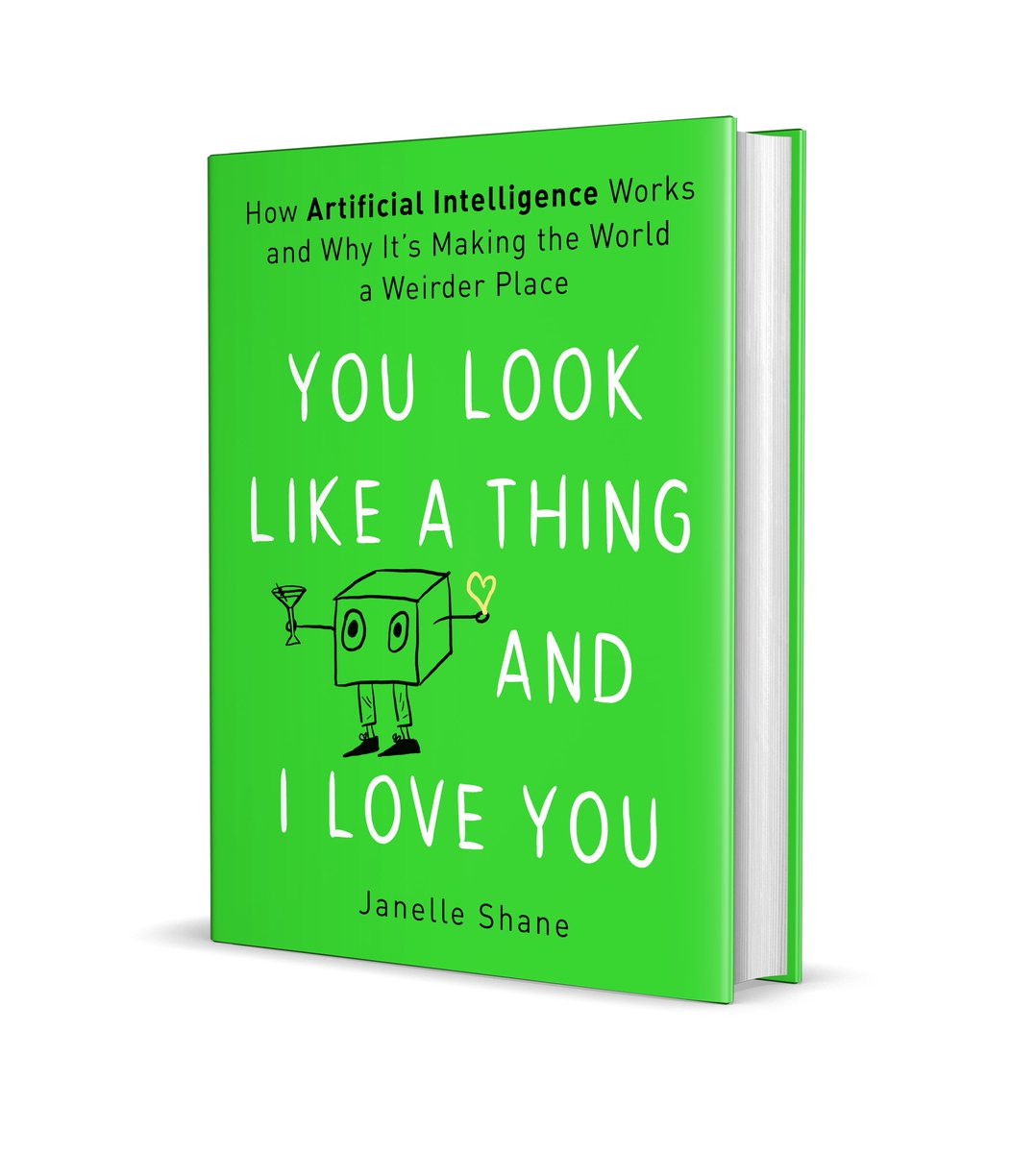 Here are some candy hearts written by the neural net GPT-2. It's one of the most powerful text-generating neural nets out there, but I don't think it really knows what is expected of a candy heart.
https://aiweirdness.com/post/190825122292/this-time-i-didnt-train-a-neural-net-to-generate …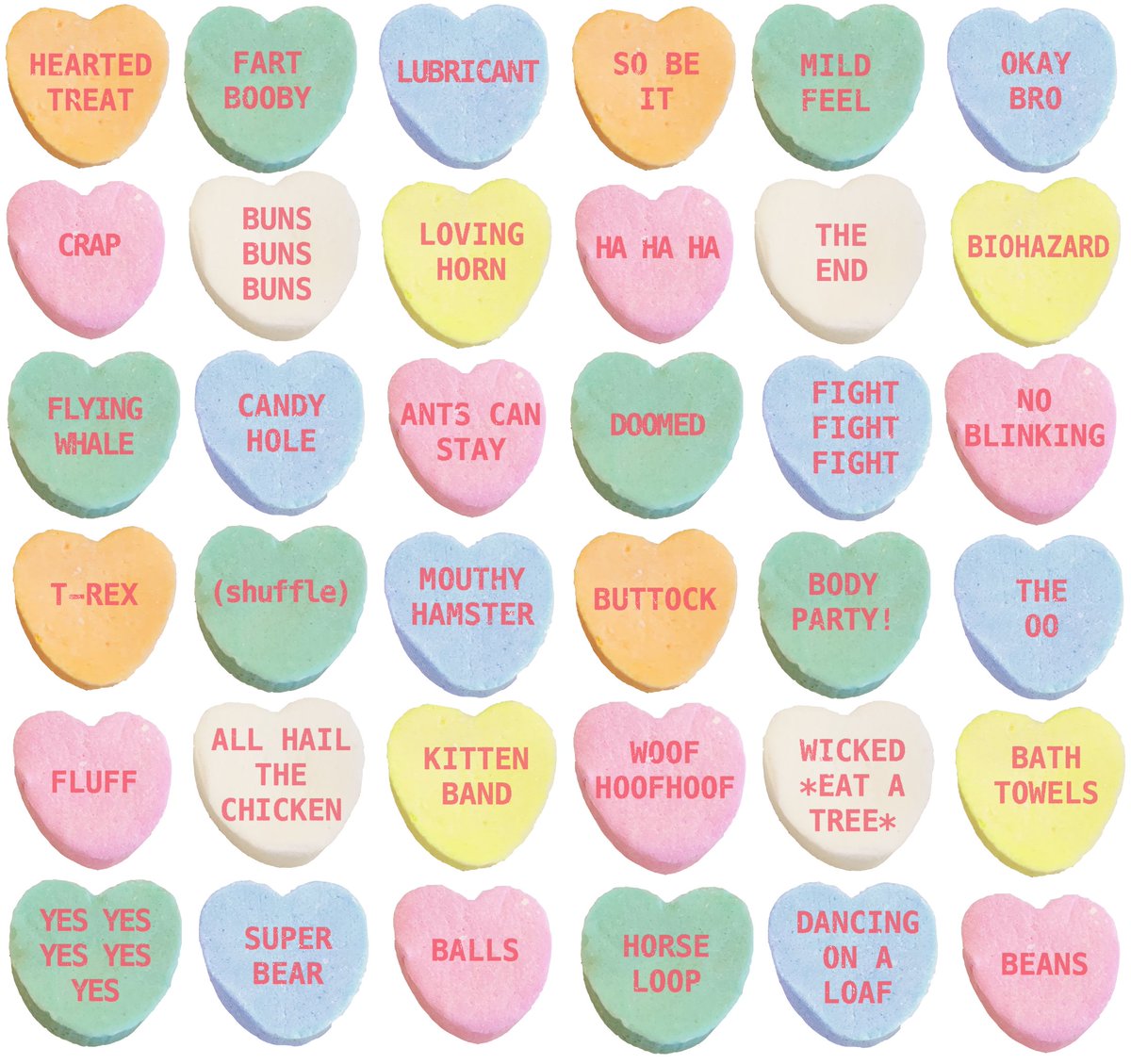 GPT-2's candy heart messages aren't constrained by the physical size of a real candy heart

it also generated:
DIFFICULTED ACCESS, REALLY NEED THE LOW DENSITY COD
GOD BLESS YOU UNDEAD CREW >.>
MESSAGE FROM A CRYPT SAYING ITS NICE TO SEE YOU SENDING ME A FRIENDLETTER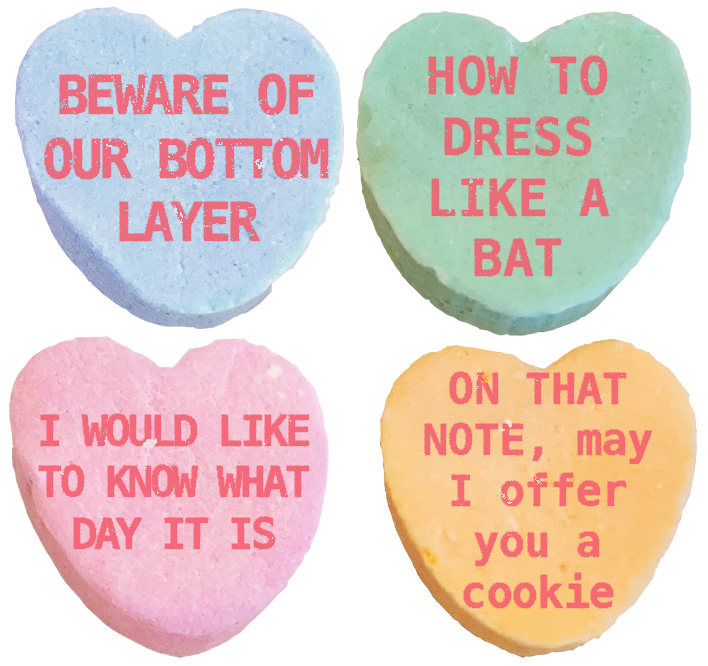 me: ai, your candy heart messages are too long
ai: :D
me: Look at them
ai: :D :D :D :D :D :D :D :D :D :D :D :D