A Twitter thread by Lenny San
After months of work, dozens of interviews, and countless hours – I'm very excited to release part one of a truly epic research project I've been quietly working on: "How to Kickstart and Scale a Marketplace Business"

More context below (1/8) 👇
https://www.lennyrachitsky.com/p/how-to-kickstart-and-scale-a-marketplace …
1/ Having worked at Airbnb for many years, I'm frequently asked about what Airbnb did right to grow into what it is today. While I've been sharing my learnings about Airbnb, I've become increasingly wary of teams relying too heavily on a single company's experience.
2/ There are so many factors that go into an eventual success story, and what's effective once may not be again. Thus, I've been yearning to get a wider perspective on what has (and hasn't) worked for other marketplace companies.
3/ Thus, over the past few months I've had the good fortune to interview dozens of incredible people with direct experience building some of the most successful marketplaces in the world. I've consolidated their learnings into a sort-of-playbook for building a marketplace.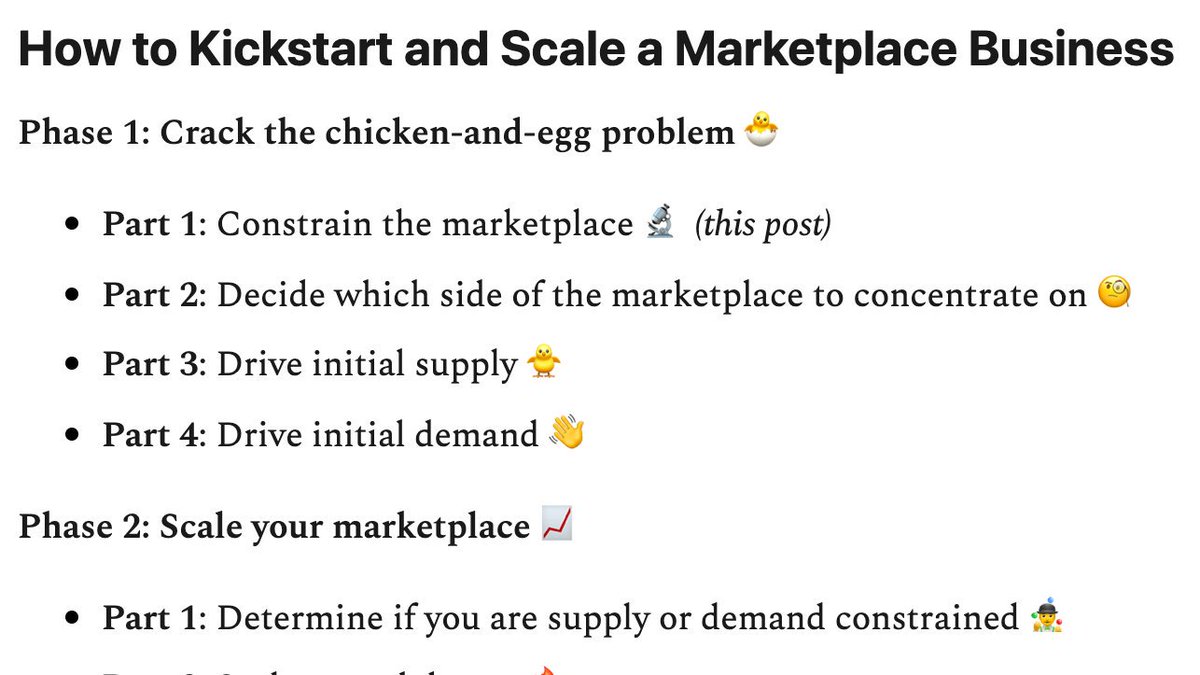 4/ This project turned into far too much content than I anticipated (over 50 pages), so I've decided to split this across a series of posts over the coming weeks – with Part 1 coming out today, subsequent parts coming about twice a week.
5/ I learned SO MUCH from this research, and many insights surprised me. I'm excited to finally make it public.

This work would not have been possible without the enormous generosity of countless people, who were all willing to share their time, stories, and insights with me.
6/ 🙏🙏🙏 THANK YOU 🙏🙏🙏 @andrewchen @nivi @bnjii @bmrothenberg @onecaseman @danhockenmaier @mcfunley @djrosent @georgbauser @gokulr @gustaf @hunterwalk @jimbovig @julien @kaliforniakati @Max @micahmoreau @mduboe @nickeyskarstad @natemoch @sanderdaniels @talraviv @tmendelsohn
7/ I'll be releasing the remaining steps (~10 posts) over the next few weeks, so watch my newsletter for the next editions. Also, if you have any feedback, questions, or new insights – please DM me.

https://www.lennyrachitsky.com/
Bonus! Just went live! A 2 hour deep dive into this research with @jamesbeshara, covering the full series of steps from start to finish. Perfect for anyone that can't wait for more posts.

(Podcasts are new for me, trying to get used to hearing myself 😬)

https://podcasts.apple.com/us/podcast/below-the-line-with-james-beshara/id1457400066#episodeGuid=d59a461b-0596-e2fe-da8f-de281b47a539 …
Nothing like finding your post on the front page of HN and not being the one that submitted it. Thanks, wp381640. 🤜🤛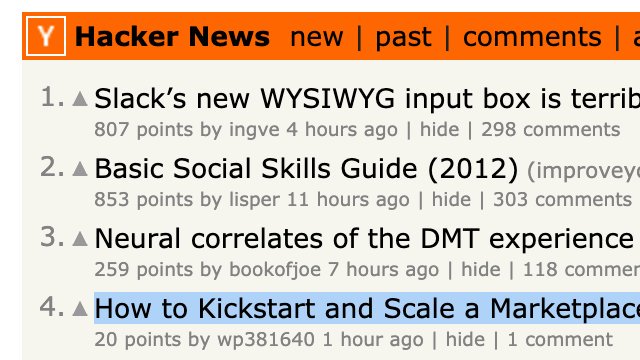 Geez it's still there 😬