A Twitter thread by Taylor Pearson.
1/ What are your favorite resources on helping teams ship faster?

I'll start....
2/ Amazon seems to be the most well-known example of a company that ships quickly despite it's size. Some favorite resources there...

Stevey's Platform Rant: https://gist.github.com/chitchcock/1281611 …

Why Amazon is eating the world by @zackkanter - https://techcrunch.com/2017/05/14/why-amazon-is-eating-the-world/ …
3/ The Everything Store: The Everything Store: https://www.amazon.com/Everything-Store-Jeff-Bezos-Amazon-ebook/dp/B00BWQW73E …

The shareholder letters: https://medium.com/@austenallred/every-amazon-shareholder-letter-as-downloadable-pdf-4eb2ae886018 …
4/ @stratechery has a few good articles on company structure and how that impacts the speed at which companies move - https://stratechery.com/concept/incentives/company-structure/ …
5/ My personal experience is that keeping time size small is probably the most important factor as each additional person adds significant communication overhead.
6/ @naval has some great guidelines on building teams that ship - https://nav.al/build-a-team-that-ships …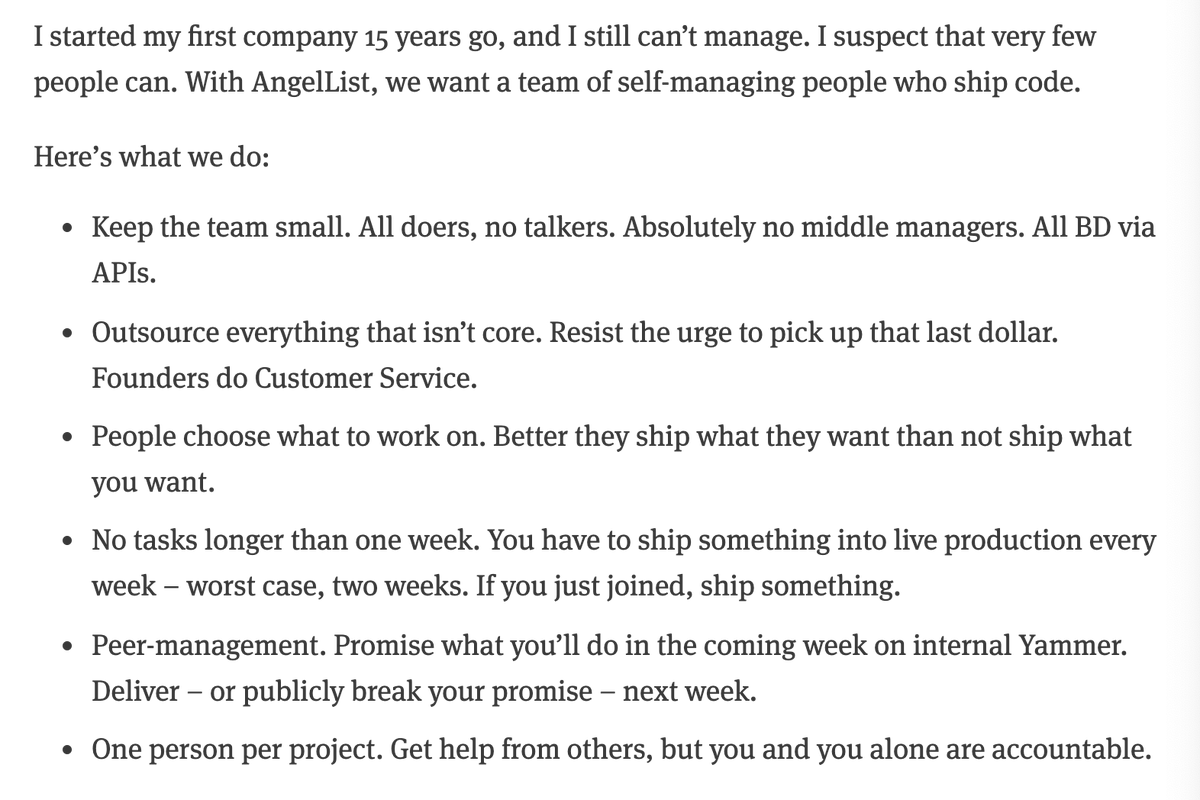 7/ Some basic processes seem to help. Well outlined in Work the System - https://www.amazon.com/Work-System-Mechanics-Working-Revised/dp/160832253X … (My summary and implementation- https://taylorpearson.me/hiring-and-managing-employees-at-scale/ …)

Traction also a popular book on this topic - https://www.amazon.com/Traction-Get-Grip-Your-Business/dp/1936661837 …
8/ Having clear goals at the organization and individual levels also seems to be a major factor.

OKRs are the popular way to do this - https://medium.com/startup-tools/okrs-5afdc298bc28 …
9/ Meeting structure and communication protocols seem to matter a lot. Too many and nothing gets done, too few and people lack context so things have to get reversed or undone.
10/ Weekly 1-on-1s with direct reports (7 max, 3-5 ideal) combined with one weekly department meeting is currently my preferred solution

(Assuming if they are managed tightly with a clear agenda)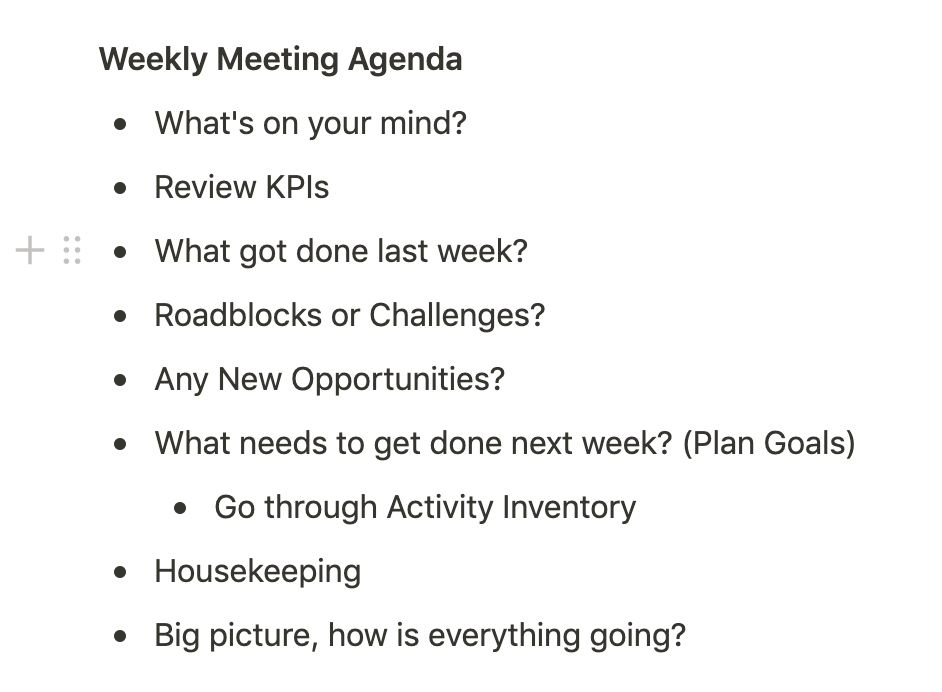 11/ The OODA loops is a generally helpful framework for increasing tempo, though it requires a lot of thinking about how to implement it - https://taylorpearson.me/ooda-loop/
12/ What else should I add? What are your favorite resources for helping teams ship faster?